Here are the next 16 photos of the School Dance. Under each, I have put the names of the gentlemen that I can recognise and remember, and the names of the ladies that have been identified by you in your e-mails. The numbers are just for my reference purposes - please quote in correspondence. My apologies to those whose names I have either got wrong or have forgotten. If you can put me right on any of these, please e-mail me.
17 - Sir Thomas Salt (Chairman of the School Governors) and Lady Salt Click here for anecdote
Background: Ian Taylor (left), Roger Ballard (right)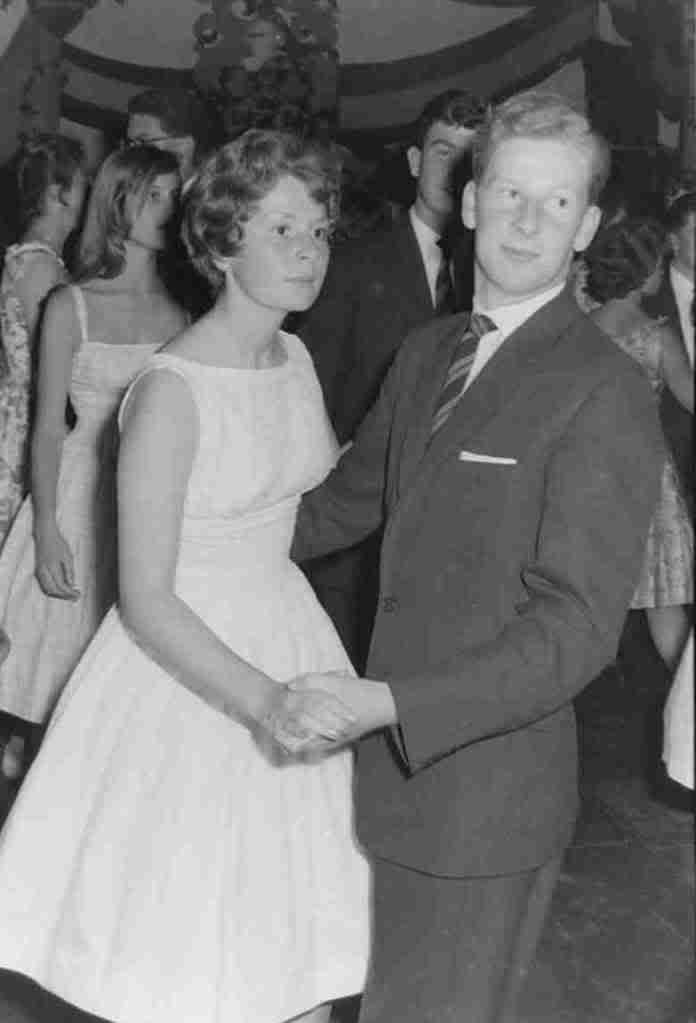 18 - Ian Taylor, (background: Tom Worthington - left, A.R. Brown - centre)
19 - ? & Margaret Richards, Fiona Dear & Malcolm Freeth
20 - Tom Worthington
21 - The Barmen. Left to right: Tim Whittle, David Barker, Peter Robbins, Charles Bawden
22 - Andy Beaton, Mike Grigsby.
23 - Dickie Duckett, Pam Lofthouse, Geoff Hunter
24 - Linda Nash, Peter Stevenson, Jean Tear, 'Ali' Barber (background)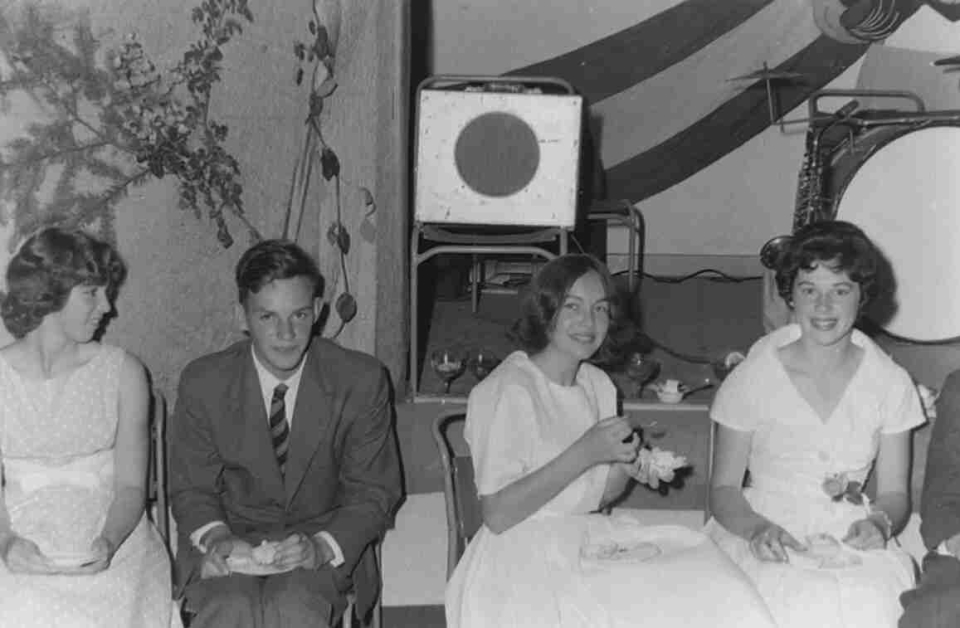 25 - ?, Roger Ballard, Ann Borries (Sister of Dave & Chris), Linda Nash
26 - Fiona Dear & Peter Warwick
27 - Rosalind Simpson & Michael James
28 - Mr Gloag
29 - Stewart Easton, Mick Humphrey (background)
30 - Mr Harold Mann, Godfrey Lee (left background)
31 - Ian Taylor. Left background: Ian Birrell & Tom Worthington
32 - Mr R Barrass (centre), 'Dusty' Miller (centre right) and Mike Grigsby.