The 2015 Reunion.


The 2015 Reunion on Saturday 9 May 2015 was another big success, thanks to the faultless organisation by Nigel Newbery.
My thanks to Ernie Middle and John Sonley, whose photos I have mixed in with my own below.
Left: 1 - Malcolm Freeth and Frances Perry;
Right: 2 - Lesley and Richard Hallett.
Left: 3 - Dick Luther and Tony Jeffers;
Right: 4 - Ron Cave and Philip Short.
Left: 5 - Jess Williams and Andrew Nickell;
Right: 6 - Monica Nickell and Doreen Newton.
Left: 7 - Chris and Nick Prideaux;
Right: 8 - Chris Nother and John Sonley.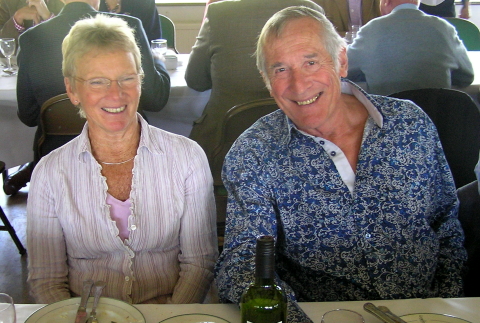 Left: 9 - Pat Middle and Roger Newton;
Right: 10 - Mick and Anne Humphrey.
Left: 11 - Tony Williams and Ann Newbery;
Right: 12 - Robin Miller and Babs Johnson.
Left: 13 - Nigel Newbery;
Right: 14 - Tony Davis and Tony Ford.
Left: 15 - Pete Lawrence and Eric Church;
Right: 16 - Mike Thomas and Richard Cole.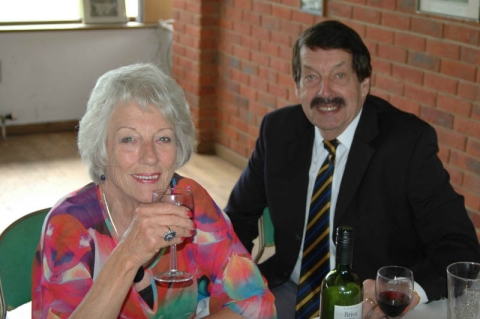 Left: 17 - Wendy and Richard Sams;
Right: 18 - Richard Sams and Tony Dodgson.
Left: 19 - Philip Short and John Perry;
Right: 20 - John Perry and Graham Allen.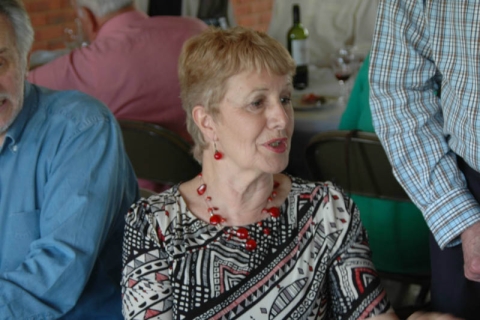 Left: 21 - Judith Ford and Chrissie Davis;
Right: 22 - Sue Kenway.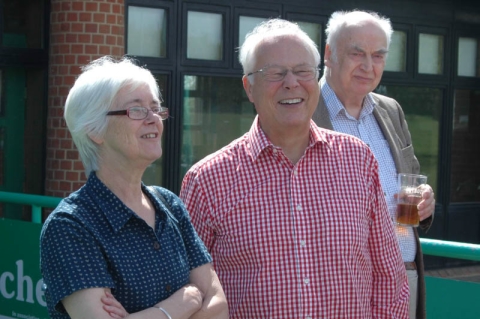 Left: 23 - Choose a pud...;
Right: 24 - Gaynor and Dick Luther.
25 - The Ladies: Pat Middle, Judith Ford, Chrissie Davis, Frances Perry, Wendy Sams, Babs Johnson, Lesley Hallett,
Doreen Newton, Monica Nickell, Jess Williams, Ann Newbery, Anne Humphrey, Chris Prideaux and Sue Kenway.
26 - The Old Boys: Standing: Tony Dodgson, Tony Jeffers, Andrew Nickell, Mike Thomas, Dick Luther, Eric Church, Richard Hallett, Roger Newton, Tony Davis,
John Perry, Richard Sams, John Sonley, Chris Nother, Philip Short, Mick Humphrey, Nick Prideaux, Robin Miller, Peter Lawrence and Ernie Middle;
Kneeling: Graham Allen, Nigel Newbery, Tony Ford, Ron Cave, Tony Williams, Malcolm Freeth and Richard Cole.
If you have photos of this event you would like to see on this webpage, please e-mail me.