1 - Left: Alan Damen. --- 2 - Right: Nick Boultwood.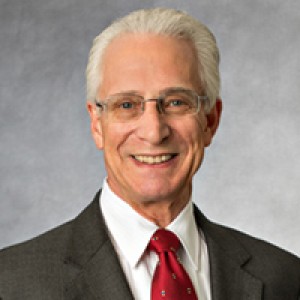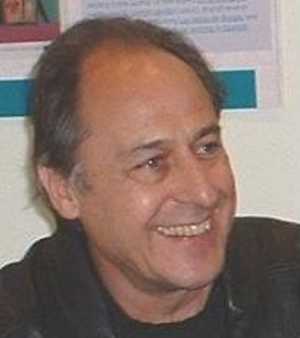 3 - Left: John B Reiss. --- 4 - Right: Tim J Reiss.
5 - Tony Williams, Nigel Newbery & Archie McCulloch.
Left: 6 - Peter Warrick, who tells us:
"I am the person in the background - it is the presenter Jason Herbert who is wearing the wig!
I used to do a Father Christmas show on Wessex FM on Christmas Eve whereby kids would write in and tell me a little about themselves
and what they would like for Christmas and we would ring them up and put them on air.
At the end of the show there was a draw and the winner got a Howleys toy voucher.
I haven't done the show for 5 or 6 years because I think they now pre-record stuff for Christmas Eve."
Right: 7 - John "Frank" Zealley (left) and Mike Morgan met recently (2008) in Brisbane - photo courtesy of Mike Morgan.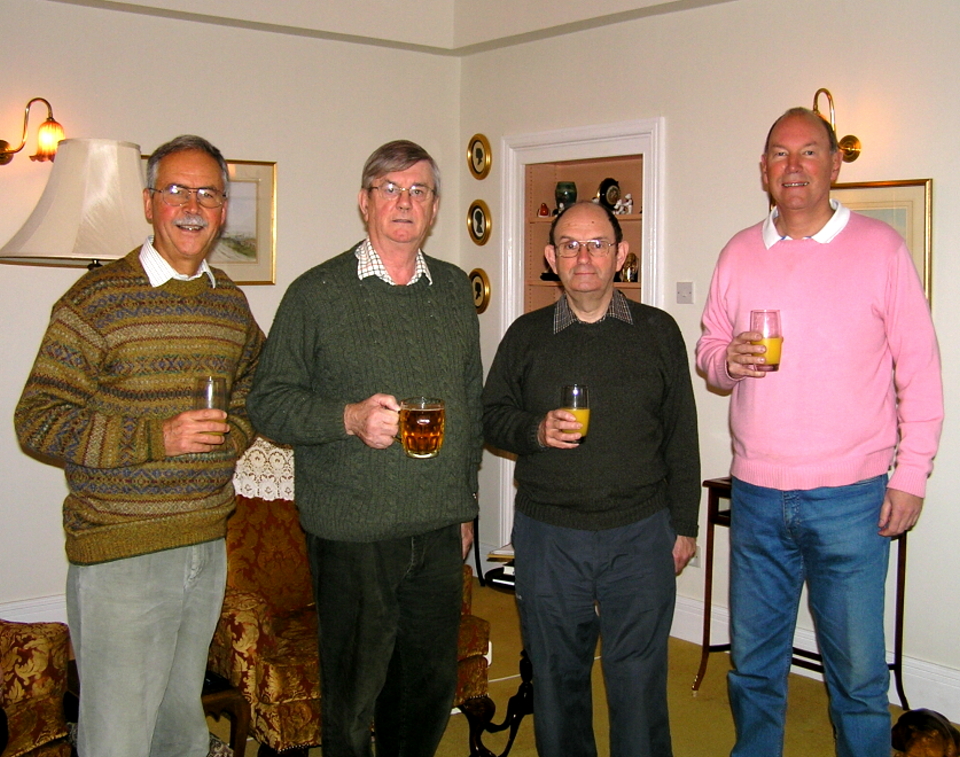 8 - The Organising Committee of the 2008 Southfield House Reunion, hard at work organising.
Left to right: Graham Allen, Chris Etherington. John Saville, Godfrey Lancashire.
(Note: More recent photos of Southfield House Inmates can be seen in the Reunions section.)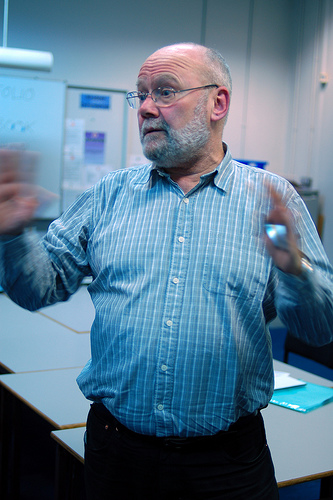 9 - Joe "Birdy" Partridge. Photo courtesy of Mike Morgan.
10 - From Derek Gallop: (l to r) Ian Litchfield, Tim Keeping, Derek Gallop, Ian Beards, Mike Holloway, John Runyard (Hardye's years 1962-69) pictured at The Wise Man, West Stafford, July 2011.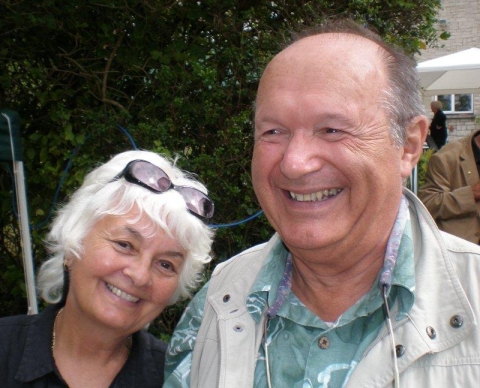 11 - Left: John Bundy and his wife. --- 12 - Right: Roger Taunton-Rigby and his wife Jan.
13 - Kevin Kibbey, playing Selsdon in 'Noises Off' in Asheveille, South Carolina.
Here also is a link to part of the remake of 'Far From the Madding Crowd' Granada Films 1996, in which Kevin plays the part of Billy Smallbury: click here.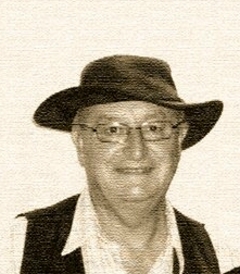 Left: 14 - Paul Chaplin (left), with his handbuilt aeroplane. Photo courtesy of Paul Chaplin.
Right: 15 - Peter House, in the outfit in which he performs music with the band "Reprise". Photo courtesy of Peter House.
16 - Left: Peter Brunt; --- 17 - Right: Nick Hancox.
18 - Terry Humphrey.