1962 CCF Annual General Inspection.


Here are a few stills taken from this movie clip.
The movie clip will be shown below these stills: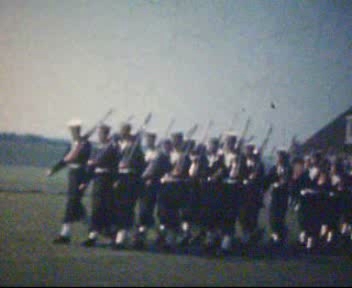 The Royal Naval Section.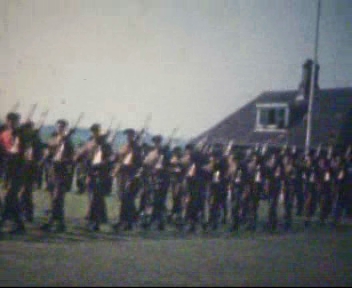 The Army Section.
The Royal Air Force Section.
The Senior NCO, but who is it?
The Senior NCO escorts the Inspecting Officer, followed by Maj Barrass, with Lt-Cdr Tompsett extreme right.
Headmaster Mr AN Hamilton & Sir Thomas Salt, Chairman of the Governors.
Further notes on the movie clip:
Unusually the Senior NCO on this occasion is a Royal Navy Cadet, although his identity at the moment is unknown.
The Senior NCO was normally the Under Officer of the Army Section.
Can anyone shed any light on this?
If you have any corrections or additions to the above text, please e-mail me.
The 1962 CCF Annual General Inspection.